Learn Financial Accounting/Principles I Using
Explore Our On-Demand Video Modules with Interactive Excel Spreadsheets
For One Low Price of $19.99 (Save 40%!)
Get access to all thirteen Financial Accounting/Principles I modules below for one low price.
Learn the Societal Role of Accounting, an intuitive accounting equation, our unique 10 Basic transactions, financial statements, interactive transaction guide and key definitions.
Foundations of Financial Accounting
Explain how the Accounting Principles guide that process and apply your knowledge of Basic Transactions and Debits and Credits. Finish ahead of the Traditional Approach.
AIS Accounting Information Systems
WAS $4.99, NOW JUST $2.99!
Learn by comparing manual and computerized accounting systems then apply your knowledge with practice in a computerized system with a manual key.
Adjusting Entries for Accruals and Deferrals
WAS $4.99, NOW JUST $2.99!
Master the chapter that is often viewed as the most difficult topic in the course with a concise, consistent approach.
Merchandising Operations with the Multi-Step Income Statement
WAS $4.99, NOW JUST $2.99!
Learn how to apply the Buy, Pay, Use, Sell and Collect Transactions to Merchandise Inventory and generate a Relevant Income Statement for the Business.
Cash and Internal Controls
WAS $4.99, NOW JUST $2.99!
Learn why Cash is King, How Internal Controls Protect it and How it is Managed. 
WAS $4.99, NOW JUST $2.99!
Learn the Collect and Use for BAD BAD Debt transactions with the Allowance Method before the Lend transactions for Notes Receivables.
WAS $4.99, NOW JUST $2.99!
Explore seven methods to calculate the Use of Inventory to Sell on One worksheet then with Practice before learning the associated management, valuation and reporting issues.
WAS $4.99, NOW JUST $2.99!
Learn the how to buy then three methods to use long-term assets by depreciating their cost over their useful life.
WAS $4.99, NOW JUST $2.99!
Learn by examples comparing current liabilities, notes payable and bonds, then practice to develop your skills.
WAS $4.99, NOW JUST $2.99!
Learn a firm foundation of terms and concepts as the basis for a concise three pages for all the transactions before your practice.
WAS $4.99, NOW JUST $2.99!
Rapidly and thoroughly learn the final financial statement the Groundbreakingly Simple Practical Way covering the indirect and direct method.
Financial Statement Analysis
WAS $4.99, NOW JUST $2.99!
Learn Why Ratios are used while comparing two Companies, Slug versus Star, to understand the How behind the formulas.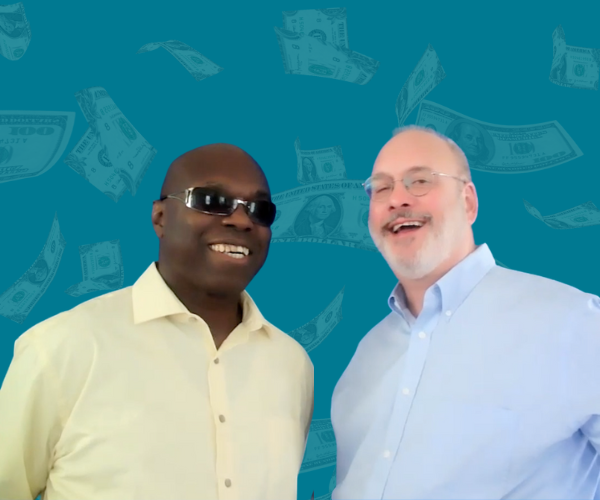 John Wiley & Dr. Jeff Hillard
Dr. Jeff Hillard, CMA, CPA is a Professor of Accounting at Montgomery College in Rockville, Md. His academic career spans 18 years dedicated to innovative approaches in the classroom. He holds a Doctor of Management from UMGC. Dr. Hillard has published several articles in academic journals in the fields of Accounting education and the text Managerial Accounting Principles, V3.0 by AME Learning. His dog Charlie has volunteered to serve as the mascot for Practical Accounting.
John Wiley, M.Ed. is the Manager of the Business, Accounting and Technology lab at Baltimore City Community College, where he collaborated with Dr. Hillard for seven years and later coauthored the Managerial Accounting Principles textbook. He holds a Master's degree in Educational Counseling from Coppin University. Students flock to John's lab for his expert knowledge and sage advice. John plays keyboards and coronet in the jazz band Wheels. His dog Ginger thinks she should be the mascot.